Ed Lindner (OSS Code name Eddie Zinder) passed away on Saturday, 24 November 2007 at the age of 89. He was born in Vienna, Austria on May 11, 1918. Ed was a WWII Office of Strategic Services operative and I mentioned him prominently in my "Operation Sauerkraut" article. He also personally produced the notorious pornographic Bilder leaflets which I depict in my article "Sex and Psychological Operations" on the Psywarrior.com site. He was quite proud of those leaflets and said that the pornography was meaningless; it was just a way to get the Germans to pick them up so they could be converted by the "diabolical subliminal" messages in the text.
During WWII Ed was part of the Morale Operations Company of the 2677th OSS Regiment in Italy. As such, he helped plan and organize Operation Sauerkraut, a campaign to use volunteer German prisoners-of-war to bring American propaganda behind enemy lines. Ed was a good guy and a civilian at heart. In fact, I have seen some reports where the Army criticized him for his less than military attitude. He was also an honorable man and fought at the end of the operation for his German POWs who were promised special consideration and payment for risking their lives behind the lines, only to be betrayed and sent back to the prison camp by the Army High Command.
In later years I would often call him to talk about various projects. He was very low-key and when I asked him if he wanted to appear on a TV or magazine interview with me always turned them down. WWII was a job that had to be done, and he wanted no publicity or praise for simply doing his duty.
In New York City after World War II he had a distinguished career in advertising, starting out as a copywriter and then an award-winning creative director. Eddie worked for Benton & Bowles in NYC and went on to become chairman of Stuart Williams Associates, before founding his own firm, Concepts & Strategies in Westport, Connecticut. In the past few years he had suffered a stroke, respiratory problems, blindness and cancer.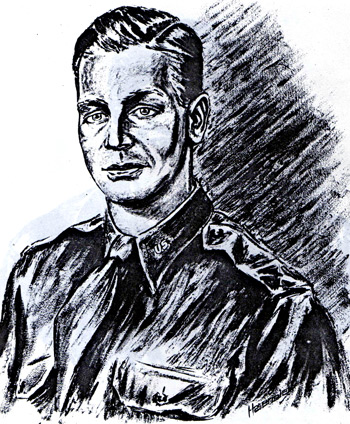 SGM Herbert A. Friedman (Ret.)