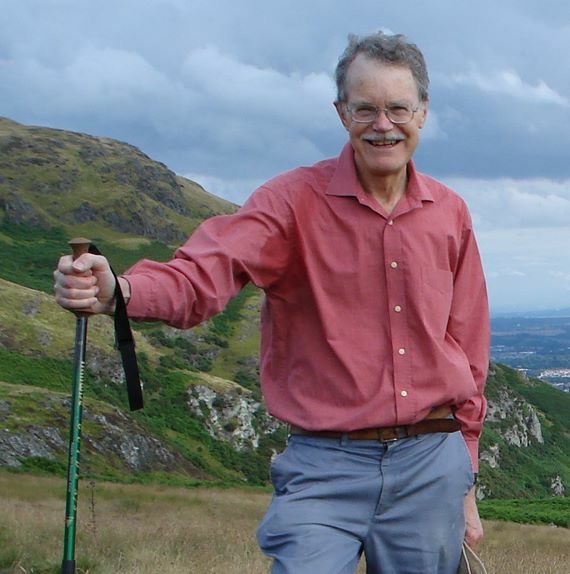 It is with great sadness to announce the unexpected death of Rod Oakland, he passed away just before the start of the new year.
Anyone who had ever met or corresponded with Rod could not fail to be humbled by his encyclopaedic knowledge of aerial leaflet warfare. A knowledge he with generosity and enthusiasm shared with leaflet collectors and psychological warfare historians alike. Whether they were novices or experts in their field, Rod would be almost certain to bring a new insight into the subject they were studying, insights acquired from his decades of research. During my time as editor of the PsyWar Society journal and later while developing www.psywar.org, I knew I could always rely on him to miraculously pull from his expansive collection of propaganda leaflets unique, rarely-seen and interesting examples to illustrate and develop the articles we were writing.
Although he did not consider himself a typical nor fanatical leaflet collector, he amassed an extraordinary and varied collection. The box files, ring binders, and folders of dusty archival paper which were secreted in any available space in his home, he estimated covered some sixty feet of shelving. His motivation was not to collect for collecting's sake but to build a reference archive and to attempt to discover more about long-forgotten and poorly-documented military psychological warfare campaigns. In his own words: "I collect only those leaflets that intrigue me, and am always keen to know who produced a particular tract and why, concentrating particularly on the techniques and wiles used by the propagandists to try and achieve their desired result."
For many years Rod toiled away to write a history of leaflet warfare, he completed numerous chapters but regrettably never finished what would have been an eloquent and respected volume. Several articles he wrote on leaflet warfare on the Spanish Civil War, a topic of particular interest to himself, and airdropped leaflet-newspapers are available here. But one of the great draws to this subject for Rod, is that there is still plenty to learn and discover.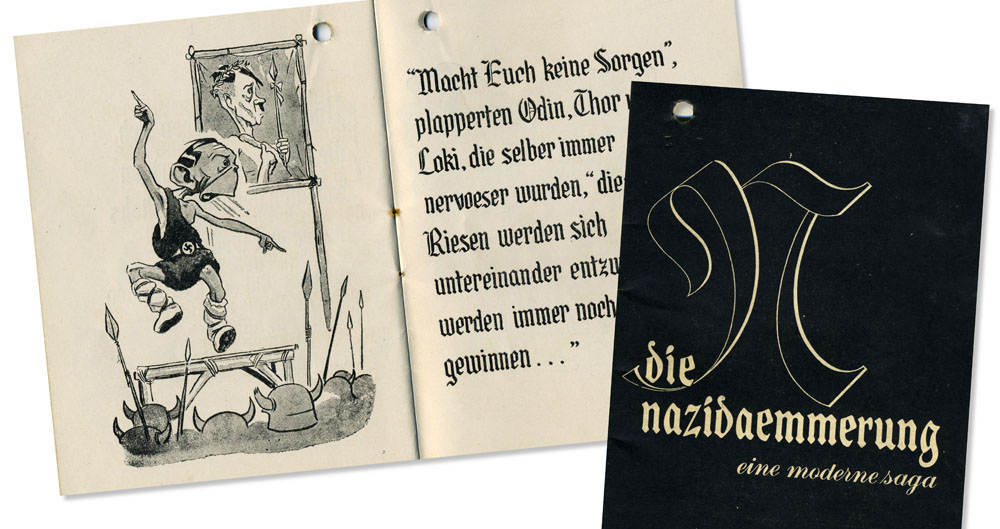 Sometimes just the story behind one particular piece of propaganda could take years to solve. A typical example, over six years ago Rod showed me an intriguing booklet of anti-Nazi cartoons and caricatures, titled "Die nazidaemmerung". Neither of us had ever seen it before. Rod suspected that it might be a British production with the caricatures drawn by the famous cartoonist "KEM". KEM – Kimon Evan Marengo – worked with the Ministry of Information and Political Warfare Executive during the Second World War, producing propaganda material for distribution to civilians in North Africa. I was not so sure and felt it might have been of Soviet origin and perhaps the work of the Kukryniksy group. Over the following years we would inevitably discuss the unknown booklet, particularly during our yearly lunches in London. Well just before Christmas by accident I stumbled across a mention of the booklet in the papers of the Psychological Warfare Branch at the British National Archives. We were both wrong, the booklet was an American production, albeit printed by the PWE outpost in Italy, for dissemination amongst German troops in the Balkans. After Christmas, I kept reminding myself, I must tell Rod that his little booklet of anti-Hitler cartoons poking fun at the Nazis has come in from the cold and the long-running little mystery now solved. Sorry Rod I was too late letting you know.
Studying this subject brought Rod into contact with many wartime veterans and the small band of like-minded collectors and PsyWar researchers. He made many friends from all corners of the globe as a result.
I will remember Rod as a mentor and a good and wise friend. He will be greatly missed and fondly remembered.
Lee Richards
January 2016